Our Montessori Approach to Memory Care
The Montessori approach to dementia care is person-centered and designed so our residents can maintain their highest possible level of independence with hands-on learning along with encouragement from our dedicated team of care partners. We provide a supportive environment where residents are treated with respect, dignity and equality.
Life Enriched
Our environment is intentionally prepared to provide residents the freedom to be independent as much as possible. Directional signage throughout the building reduces barriers in their daily activities. A prepared environment is a supportive environment.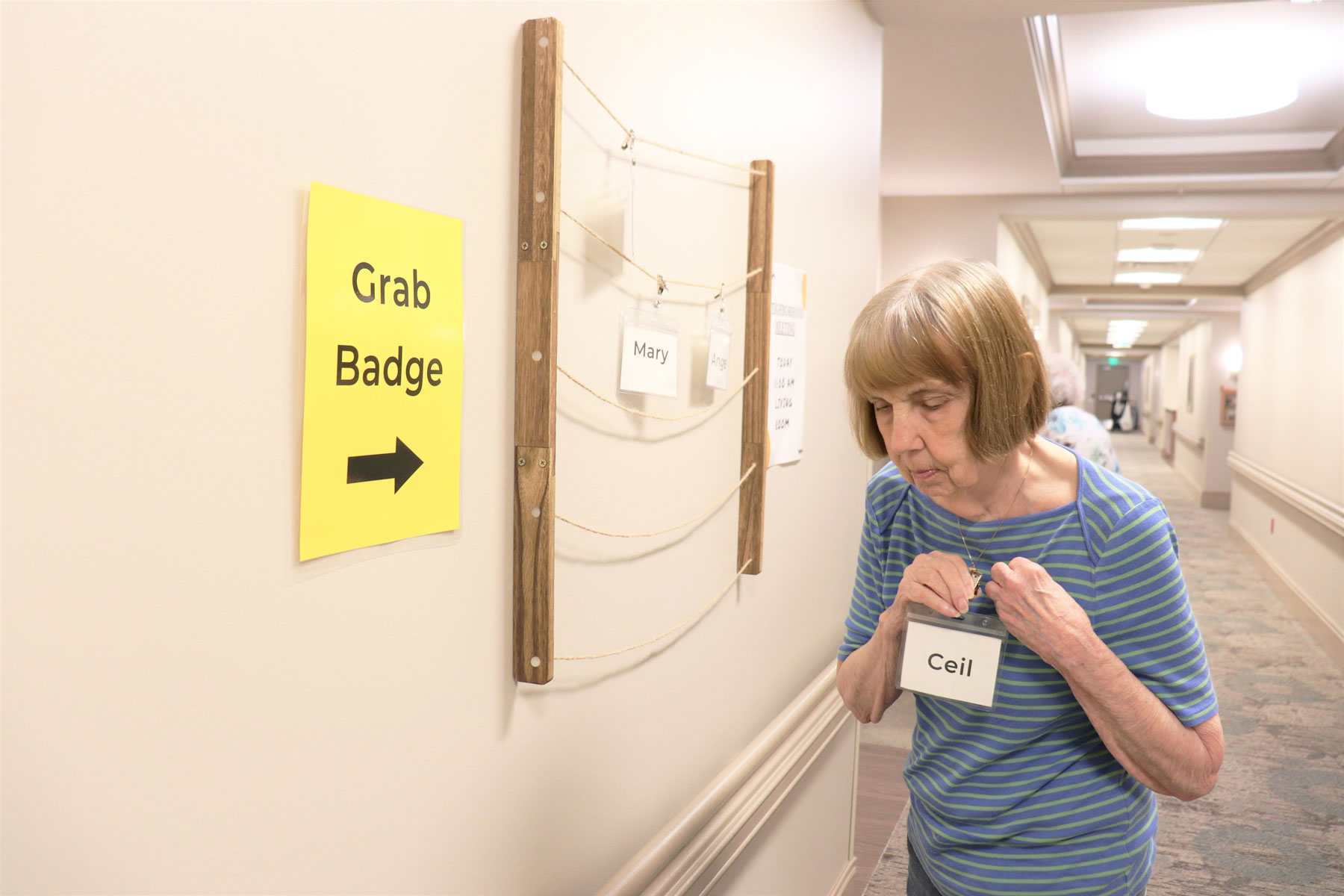 Conversation: It's not always easy to remember names, especially for those living with dementia. Residents, staff, and visitors wear name tags, which has led to an increase in residents starting conversations, getting to know each other, and building relationships.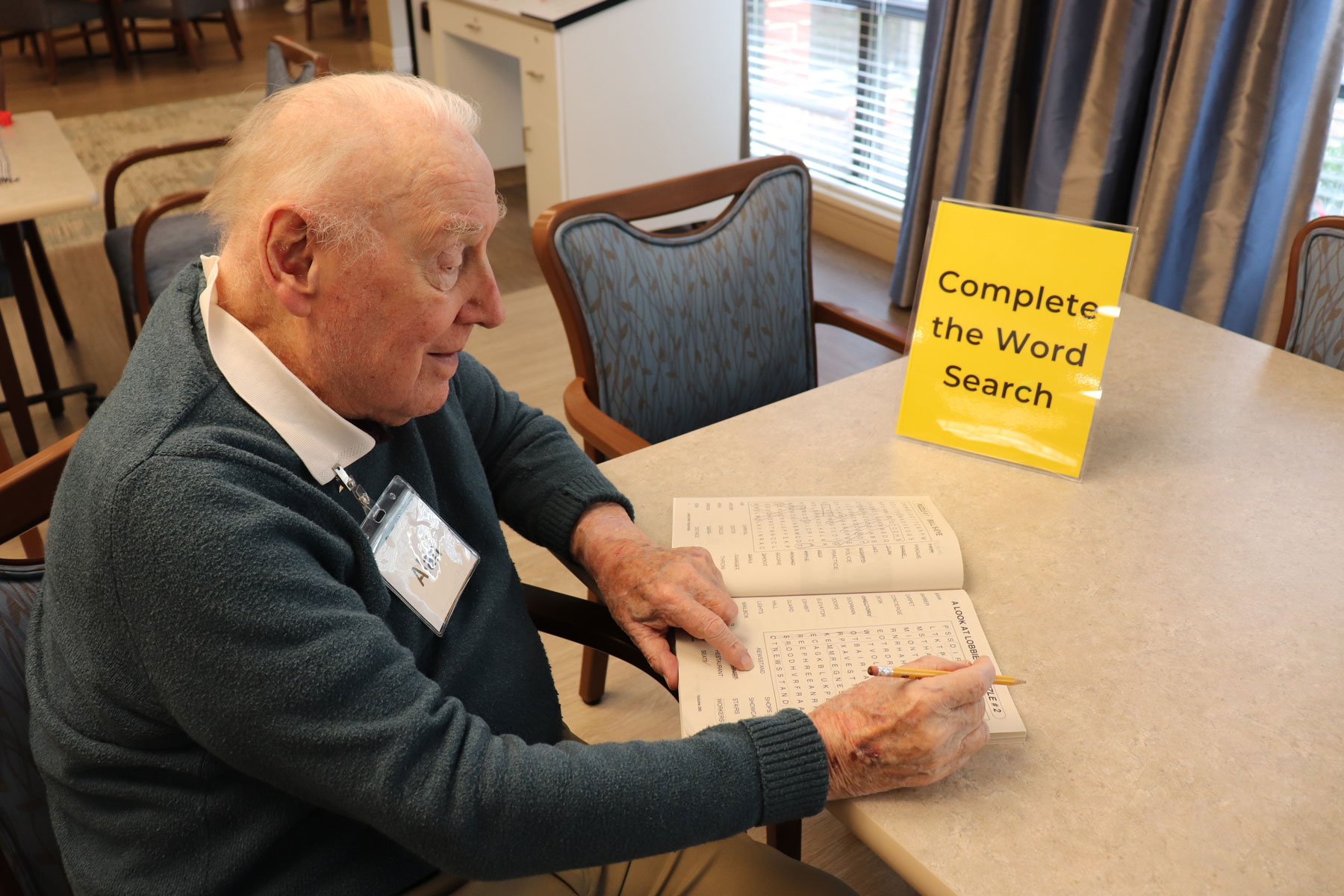 Personalized Surroundings
Adjusting to a new community and home can be overwhelming. Memory boxes outside of each apartment add a personal touch. They can be decorated with familiar objects to help residents determine which apartment is theirs. Our private suites are unfurnished, allowing residents to personalize their home with their belongings that they are familiar with.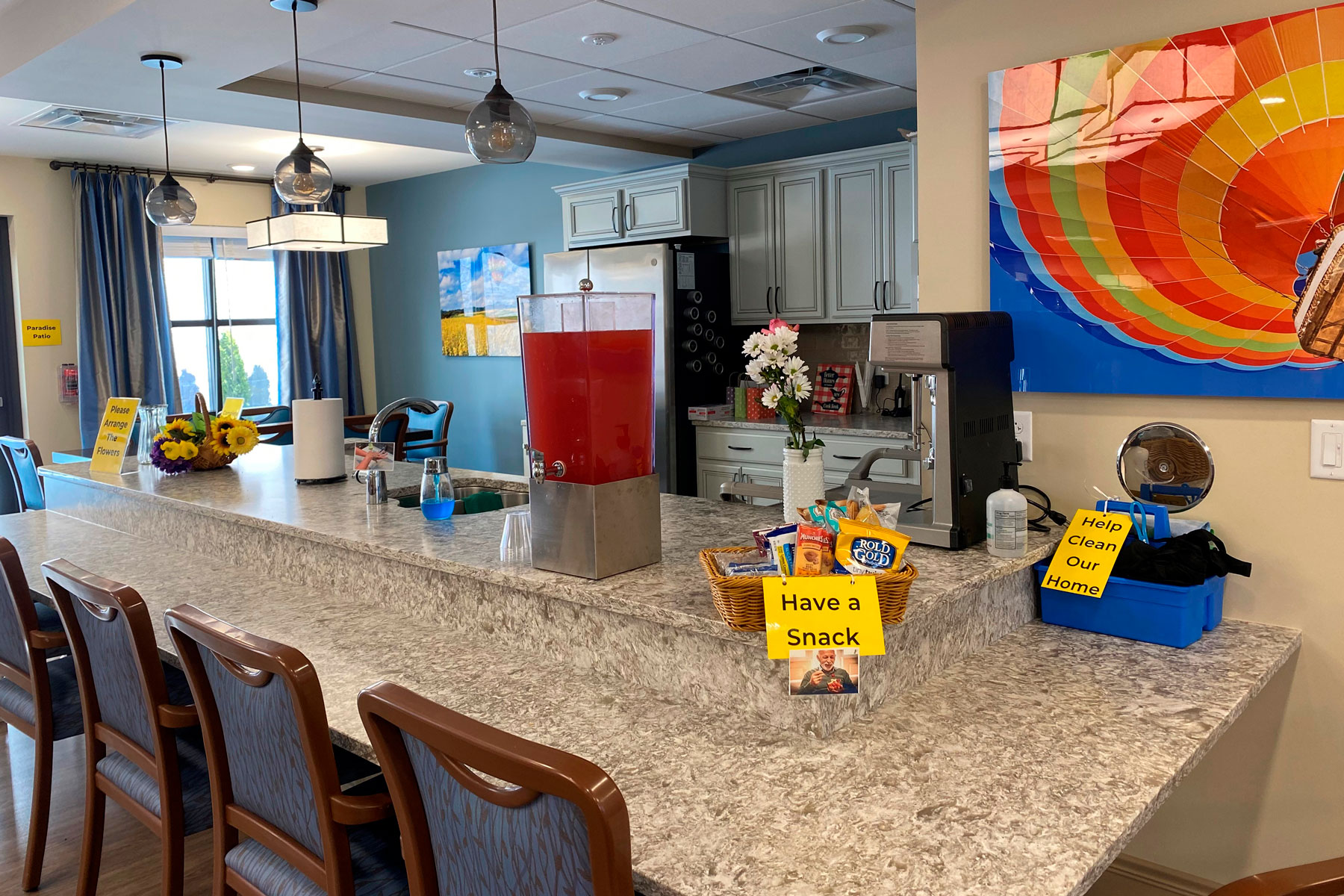 The common areas are open and spacious and allows for residents to move about freely, interacting with their neighbors and care partners. Just like they did in their own homes, residents determine what common areas are named and how their home looks, from the furniture placement to the centerpieces on the dining room tables.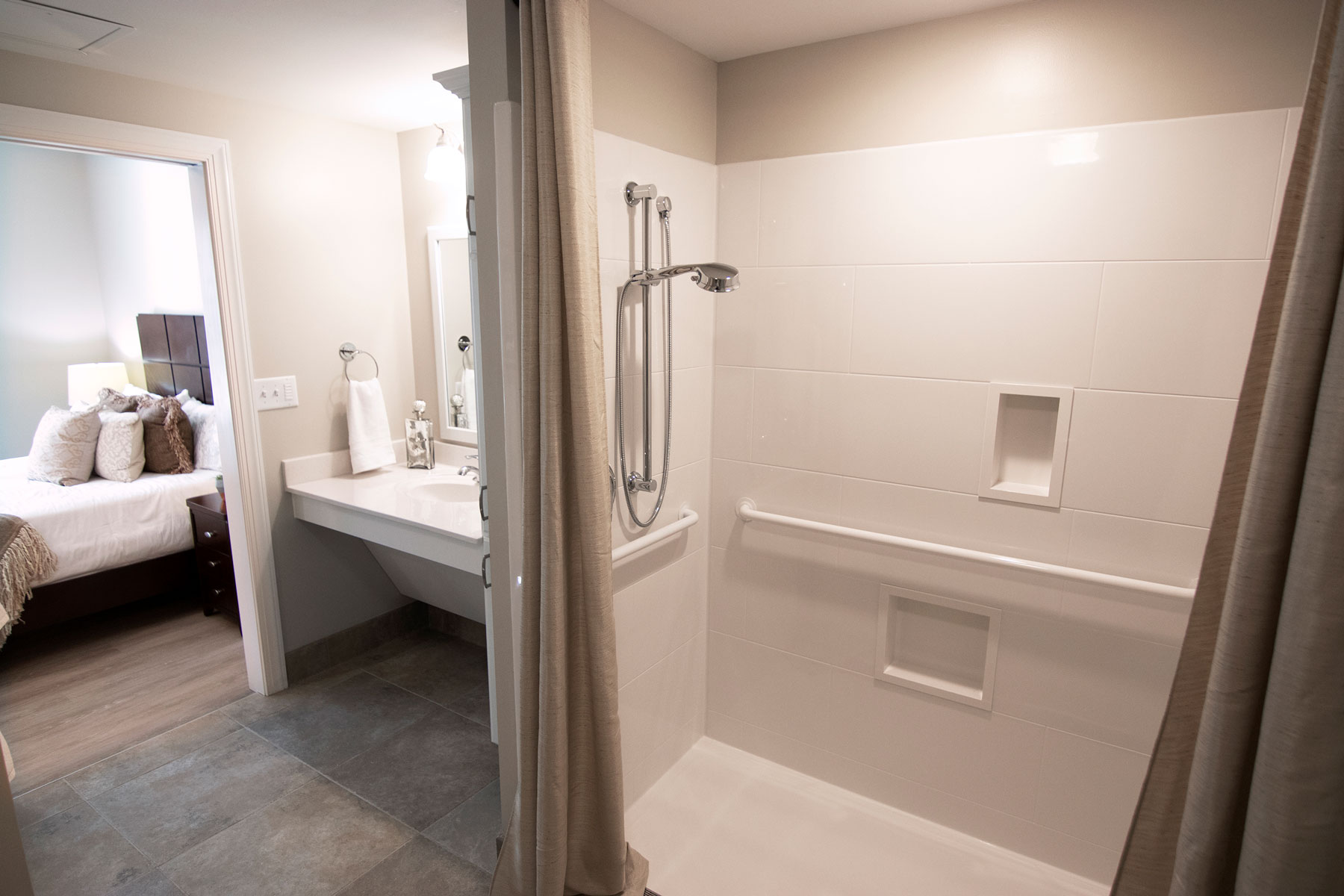 Our community was designed with the dementia resident in mind. Natural and indoor lighting aid residents with their changing vision needs. Proper lighting is also shown to improve one's mood and behavior. Apartments are equipped with emergency pull cords, grab bars for bathroom safety and wall socket nightlights. In warmer weather months, residents enjoy the secured outdoor courtyard.
Your Care Partners and Life Enrichment Team
For continuity of care, we have a dedicated team of care partners who assist residents with their activities of daily living. Whether it is helping with a shower or taking a walk together outside, the team provides direct care and companionship from sun-up to sun-down. This team is led by our full-time Resident Care Director and Memory Care Program Director. And our Life Enrichment team, along our Directors, work with families and care partners to create each resident's Life Story. The Life Story allows us to gain a deeper knowledge of who they are, past and present. The team also performs a resident strength and vision assessment. Digging deep to learn their sensory, social, motor and cognitive abilities enables us to determine what how each resident can best succeed.
It's All in the Details
Our Food Service Manager along with our Registered Dietitian plan the menus which consist of fresh and healthy choices. The furniture is upholstered in vibrant colors that contrasts against the neutral wall colors and flooring. Directional signage provides a non-restrictive environment. Large fonts set against a brightly-colored background, placed in line-of-sight gives residents the ability to accomplish daily tasks independently.
Testimonials From Residents
"My parents moved into Friendship Village two weeks ago and so far we are very pleased with their new community home. Everything has been handled very professionally, very pro-actively, and my parents seem to have settled in nicely. Due to Covid restrictions we have not been able to visit or meet their caregivers in person, but via telephone, they are very helpful and attentive. My siblings and I are so very happy we moved my parents into such a wonderful place."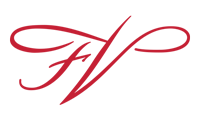 We invite you to learn more about our Memory Care program.
Speak with our senior living team by calling
314-730-3902
for Friendship Village Sunset Hills or
636-255-8281
for Friendship Village Chesterfield.