Rehabilitation
Recover Quickly in Our Premier Rehabilitation Facilities
When you need care following an illness, accident or surgery, our Short-term Residency and Rehabilitation program can help you recover quickly. Enjoy all of the comforts of home in a beautifully furnished recovery suite while you receive the outstanding care you need to get back to your life as soon as possible.
Quality Rehabilitation Services
View rehabilitation services that foster a speedy recovery.
Physical, occupational and speech therapy six days a week
Home health services available
Pharmacy delivery
Transportation to follow-up physician appointments
Health Care Navigator
24-hour nurse call system
Room service for breakfast, lunch and dinner
Housekeeping
Full kitchen and laundry services
A concierge experience for your stay
Chaplain services, if desired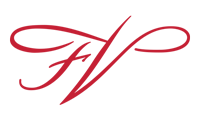 Want to learn more about our outstanding rehabilitation services?
Call
314-730-3902
for Friendship Village Sunset Hills or
636-255-8281
for Friendship Village Chesterfield, or
contact us
for more information or to schedule a personalized tour.